Choosing The Right Caravan Layout For Your Family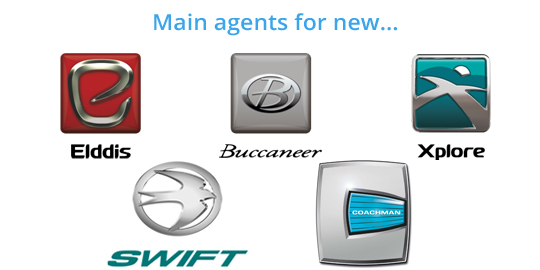 When you're purchasing a caravan, whether you're opting for something new or second-hand, it goes without saying that you will have several important things to think about. A touring caravan can be a big investment and it is undeniably essential to ensure that you're choosing the right caravan for you and your family. 
Arguably, one of the most important things to carefully consider before you decide which caravan is best for you and your family is the layout. As you may already know if you have been to a caravan showroom, there are many different berth caravans to choose from, all of which are available in lots of different layouts. 
Should you be interested in purchasing this type of leisure vehicle for this first time and you're wanting to find out more about the different layouts available, keep reading today. Below we have looked into the most commonly seen floor plans, so you can choose which would be best for you and your family. 
2 berth caravan 
If you're only looking for a small 2 berth caravan for you and your partner, for example, then you still have a couple of different layout options available to choose from. More often than not, 2 berth caravans fall into one of the following categories; 
Caravans with rear kitchen areas and side washrooms

Caravans with full-width rear washrooms and side kitchen areas
Both of these layouts will then have a lounge area at the front of the caravan which comprises of two sofas that can be converted into either two single beds or one double bed. 
4 berth caravan 
When you're wanting a 4 berth caravan, which is probably the most commonly chosen size for families, you will have several layout options to choose from. Unless you're specifically looking for something with 4 single beds, many will suggest a fixed double bed. When opting for this, the bed can be found;
Running along the nearside of the caravan

Positioned on the nearside wall facing across the caravan 

On the back wall facing the front of the caravan 
So, the first decision to make would be whether you'd like an island bed that you can walk both sides of or if this isn't something that you're worried about. 
The lounge and kitchen areas tend to be in the same place no matter where your fixed bed is placed with the lounge at the front of the caravan and the kitchen area directly in front of you as you open the door. However, the placement of the washroom will differ and you can choose;
Full-width washroom at the rear of the caravan 

Split washroom, the toilet on one wall and the shower on the other, in the middle of the caravan 
When deciding on the placement of the washroom, be sure to consider ease of access for everyone using the caravan, especially in the middle of the night when the fixed bed is in use. 
5 or 6 berth caravan 
Should you require a bigger caravan and you're looking for a 5 or 6 berth layout, often referred to as a family layout, there are still plenty of options available. Many of these layouts will still feature a fixed bed in one of the locations mentioned above, the same as 4 berth caravans, but they will have additional bunk beds located; 
In the middle of the caravan opposite the kitchen area 

In the rear corner on either the nearside or offside of the caravan
Often, these bunk beds will be seating areas during the day and easily converted in the evening, however, you may find some layouts with fixed bunk beds too. So, be sure to think about which design gives you the most usable space throughout the day. 
Visiting a caravan showroom near you 
No matter how many people your caravan will need to sleep, hopefully, the information above will be beneficial to you. It is fair to say that there really is the perfect solution for all families in terms of layout and you shouldn't struggle to find something that meets all of your individual needs. Of course, if you haven't yet done so, ensure that you visit a caravan showroom, this really is the best way to get a feel for the different layout options available. 
If you're searching for a caravan showroom in Oxfordshire, be sure to visit us here at Bicester Caravans. Our caravan showroom is the perfect place to find your first caravan and with many well-known manufacturers and commonly sought-after models to choose from, you will be spoilt for choice. In addition to being able to help you find the right caravan, we can also supply you with any caravan accessories you're looking for and even assist you with caravan servicing too. So, we are by far the best caravan showroom to visit.