Factors to Consider when Investing in a Caravan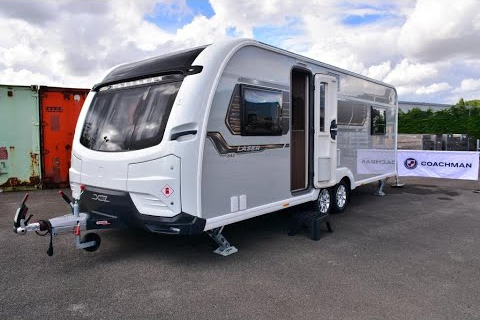 When purchasing a caravan, it can become quite easy to get overwhelmed with the sheer number of choices that you have. Choosing the right caravan for you can feel like a thankless task. Do you want something new or used? How many people will be staying in it? Questions like these and many others all need to be answered before you make your purchase. 
The last thing that you want is to choose the wrong caravan, which you may not use and will end up being little more than a waste of your investment. This is why we at Bicester Caravans have created some tips for picking the right caravan for you. We're dedicated to helping you find that ideal caravan, no matter what requirements you might have. 
Identify What you Want in your Caravan
Working out what you want from your caravan and what you need to have in your caravan, for example the number of beds that you want, can make your search process simple. There's no point in looking at a caravan that only has one bed when you want to, or a caravan that doesn't have the spacious living and dining area that you're looking for. 
Here at Bicester caravans, we make sure that the layouts of all our caravans are on our website so you can determine whether or not they're right for you before you view them. We would recommend that you take the time to look at all of our caravan layouts, familiarising yourself with the options, before you choose. This way you can identify a caravan that meets your criteria.
New is Not Always Better
Here at Bicester Caravans, we offer both new and used caravans and we know that new is not always necessarily the right choice. We can offer you a fantastic selection of used caravans that are just as well suited to your needs as a brand new one. Although occasionally you'll end up with an older model, that doesn't mean used caravans are of a poorer quality than brand new ones. You'll even find that you're saving yourself some money by looking in the used section rather than the new. Money that can be used on those caravan holidays. 
Research Can Help you Make the Right Purchase
Making sure you know what you want before you start your search and carrying out the right research will lead to complete satisfaction. There are hundreds of different makes and models of caravans that are available to you today. Ensuring that you take the time to research the ones that you're interested in, and how they can best suit your plans, can help you to find something you're completely satisfied with. This will ensure that you don't have to waste your time and money searching the caravan's that don't tick the right boxes. 
Whether you're looking for your first caravan, or you've been holidaying in them for decades, they really can open up a whole new world of possibilities. If you're still unsure about which make and model would be right for you, then get in touch with us on 01869 242343 and we can use our many years of experience to help you find that perfect home away from home. Whether you're looking for the whole family or just a quick weekend getaway for two, you can find it here with Bicester Caravans.