How to Make the Most of your First Caravan Holiday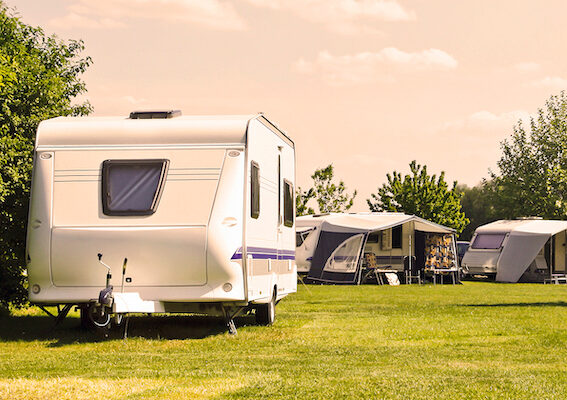 Do you dream about caravan holidays? Does the freedom of camping appeal youi? Here at Bicester Caravans, we can offer you the chance to purchase a caravan of your very own. But if you're planning your very caravan holiday, the entire process can seem incredibly overwhelming. Not only a step into a new form of holidaying, but you're also joining a brand new community. While this can seem a little daunting, we would advise you to just jump straight in. The community is really friendly and you'll find that you'll make some lifelong friends there. But if you're worried, we have a few pieces of advice that will help you to make the most of your first caravan holiday. 
Look into the Legalities of Towing a Caravan
One of the most convenient parts of going on a caravan holiday is the fact that you are taking your home with you as you go. But it's important to check before your first caravan holiday that you can tow your caravan. Not all driver's licenses allow you to tow things, particularly not something as large and unwieldy as a caravan. You may find that you'll need to take extra tests to safely tow your caravan. We would recommend that you don't do this just before you set off, make sure that you leave a little bit of time just in case.
Book your First Holiday Nearby
Once you know you can tow your caravan, you can set off on your first caravan holiday. There are so many accessible locations you can choose from. Before you set off to a campsite on the other side of the country, we would recommend having your first somewhere close by. There's a lot of things to get used to when you're going on a caravan holiday and you must do that first-ever set up in the daylight. Driving far away is likely to result in you setting up in the dark, which can be challenging. Take it steady and allow yourself the time to get to know your caravan and the ins and outs of caravanning etiquette. 
Make Sure you Know the Site Rules
Every caravan site has its own rules and amenities, so it's best that you take the time to learn what those are before you arrive. Some sites have things like security and curfews for young children, opening times for certain attractions, and so on. Learning these rules is an essential part of making the most out of your holiday and integrating yourself into the caravan and it's community. If you find yourself confused at all, then don't hesitate to ask your neighbours or contact the site authorities, they'll be more than happy to help you. 
One of the first steps to a successful caravan in holiday though is finding that ideal caravan and you can find it today at Bicester caravans. We have a wonderful selection of both new and used caravans for you to choose from, so whatever you might be looking for in your caravan, we have the perfect choice for you. You can browse through our catalogue here or you can get in touch with our knowledgeable team by giving us a call today on 01869 242343.