Introducing the Touring Caravan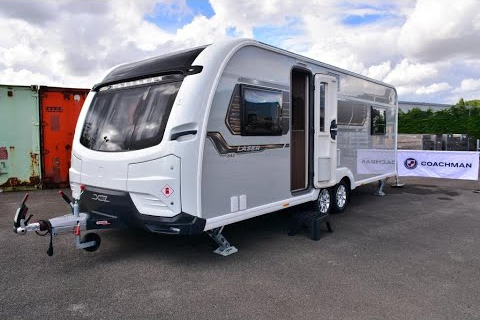 There's lots of jargon in the caravaning community that can often be confusing to those who are just starting out, including what is a touring caravan? Is it different from a regular caravan? Are they harder to drive or do they bring any other benefits that you should know about? Frustratingly the answers aren't always as clear as they should be. Here at Bicester Caravan & Leisure, we want to make it easy for you to start your caravaning journey, and want to introduce you to the touring caravan and the advantages of these models.
What is a Touring Caravan?
A touring caravan is perhaps what most people think of when they think of a caravan. It is a separate mobile home on wheels, designed specifically to be towed by another vehicle. Unlike motorhomes and other vehicles in the caravaning world, the touring caravan doesn't have an engine or driveshaft and it can't function as a vehicle on its own. 
They're a great place for beginner caravaners to start, especially if you're only looking for something for two people. These small two person touring caravans are really easy to tow, perfect for your first few glamping trips. But, if you want something a little more communal, you can find models that will sleep four or more people.
What's Included in a Touring Caravan?
Most touring caravans are designed to be like a home away from home and it's provided for accordingly. They usually have a small kitchenette, that you can kit out as you need and can allow you to cook your own meals. Additionally, they have separate sleeping areas. Most modern models come with those all important comfort features, like built-in heating, a shower, toilet and working appliances, all of which will need to be connected to water, gas or electricity supply pipes. No matter what time of year you want to go adventuring in, they are robust enough to stand the test of time.
Choose Between a Caravan and a Motorhome
For many of our customers, they're drawn to the touring caravan because of the freedom they offer. The opportunity for you to hitch up your own little home and drive it wherever you want to go is too good for many to pass up on and its easy to get used to towing a touring caravan. Many people also prefer these over motorhomes because they allow you to take your car with you. This means that once you've parked up your caravan and plugged it into the power supplies, you don't have to move it again. 
Other options, like motorhomes, are your vehicle as well as your home, so, unless you're planning on towing your car behind your motorhome, it's difficult for you to take day trips on your holiday without your motorhome. And if you like to go out and see the sights, you'll find your own car is a lot cheaper to run. The touring caravan is a cheap, flexible option that allows you to holiday on your own terms rather than be hindered by a caravan. 
Would you Like to Purchase a Touring Caravan?
If you're intrigued by the idea of a touring caravan and you're interested in purchasing one for yourself, then we would recommend getting in touch with our team today. We would be happy to answer any questions that you might have and arrange for you to visit our showroom, so you can view our range of touring caravans.