The Benefits of Montana Trailers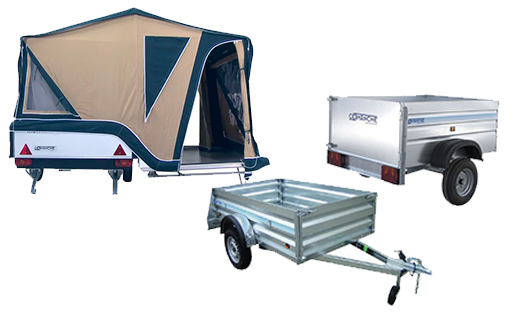 Choosing the right caravan is an important decision; the sort of decision that you can spend hours mulling over. You want something that is spacious, comfortable, with all the amenities that you'll need, but also easy enough for you to drive. Here at Bicester Caravan want to make it easy for you to find the right trailer for you from our selection of used and brand new trailers. 
One of our favourites is the Montana trailer, which is a great American trailer that has a reputation for reliability and comfort. These are first-class RVs that are designed to bring everything you need for your caravanning adventures. Still not convinced? Then feel free to read through some of our top reasons why you'll want to choose a Montana trailer.
What Makes the Montana Trailer an Ideal Choice?
An Array of Available Floor Plans
One of the main reasons why this is such a great trailer choice is the many floor plans that you can choose from. People all have different opinions and desires for their floor plan and the Montana trailers have more than seventeen different layouts to choose from. Across these seventeen floor plans, you can choose ones with specific master bedrooms suites in their floor plan, either rear or front living spaces, elevated dens with additional storage and enough living space for between two and ten people. As a result, there is something for everyone, no matter what your needs might be. Montana trailers are ideal for family units of all ages.
Offer Plenty of Storage Space
One thing that most people can agree on is that caravans and trailers don't usually have the most storage space. While this is okay for brief short term trips, if you're planning on longer trips, it can get a bit claustrophobic. Fortunately, a Montana trailer comes with a lot of storage, allowing you to find spaces for everything that you need to bring with you. This is particularly important for those who bring a lot of luggage with them. You can even opt for things like a butler's pantry in the kitchen and a small closet in the bedroom; you really can do whatever you need to have a comfortable trip. 
When we think about caravans, we often think about the rusty units you used to see being driven incredibly cautiously, causing all sorts of traffic problems. But the reality is that trailers like the Montana trailer are far more technologically advanced than you might imagine. These trailers can come with impressive solar panels that can make sure that you have power no matter where your adventures take you. Not only is their technology efficient and state of the art, but it is also low noise, meaning that you can power your trailer through the day and night without noise impacting your relaxation.
Would you Like to Discuss your Options?
Whatever your plans are for your trailer; whether you're looking for weekend trips to the beach or you're looking for accommodation on a long road trip, we're here to talk you through your options. We can offer you a quality service to help you find that perfect trailer, whether you choose a Montana trailer or something else. 
We can provide you with either brand new or second-hand trailers that will suit your needs. So why not get in touch with us today? You can either arrange to take a closer look at a listing on our website or we can advise you on the sort of trailer that is right for you. Feel free to call us on 01869 242343 and we can advise you further.