The Dos And Don'ts When Buying A Used Caravan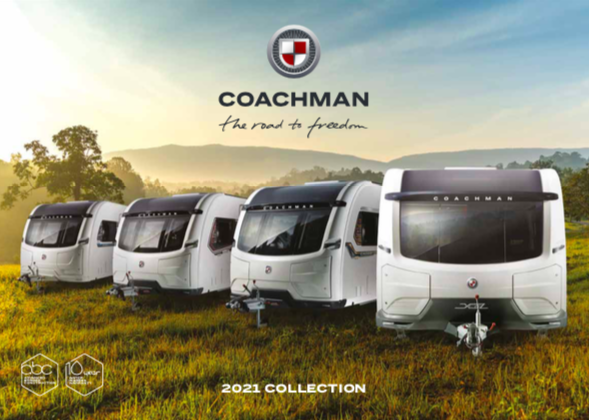 With spring just around the corner, more and more people are starting to think about what their 'summer holidays' will entail this year and some will likely be considering buying a touring caravan to enjoy. It is fair to say that there are several benefits to owning what is essentially a boutique hotel on wheels and it is easy to see why so many people choose to invest in a caravan. 
Of course, buying a caravan, whether it is new or pre-owned, is a big decision and it is important to ensure that you purchase the right model for you and your family. When you're buying a used caravan for the first time, you might not even know where to start and to help anyone in your position, below is some useful information. To ensure that you have many years of happy caravan holidays, follow these 'dos and don'ts' of buying a used caravan.
DO turn to a trusted used caravan dealer 
There are many different ways to get your hands on a used caravan these days, from private sellers to online auctions, but it is recommended that you always turn to a trusted used caravan dealer for numerous reasons. When you purchase from an experienced dealer, you can do so with complete peace of mind and it is also likely that your caravan will come with some type of warranty too. 
DO spend some time in the different models
You should always visit a caravan showroom when you're looking to buy a used caravan and it is so beneficial to actually go inside the different models and get a feel for what it is like to be in the space. This is particularly helpful when you're trying to decide on a layout and it will ensure that you're investing in a caravan that you can actually see yourself in. Feel free to try the seats and open the cupboards etc., dealers will expect this. 
DO ask about service history and relevant documentation
Whenever you're buying a used caravan, it is incredibly important that you enquire about its history and, in particular, its service history. Ideally, you will want to invest in a caravan that was well looked after, this will increase its lifespan and ensure that you have many years of use out of it too. Also, make sure that you're asking for any additional relevant documentation too, such as owner manuals, they're undeniably helpful. 
DON'T settle for the first caravan you see 
Whilst looking at touring caravans is incredibly exciting, similarly to when you're investing in a new car or even a house, you shouldn't settle for the first caravan you look at. There really are so many different options available to choose from when buying a used caravan and you should ensure that you explore these before handing over any money, this will help to prevent regret in the future. 
DON'T forget to look at the outside of the caravan too 
It can be easy to get caught up in what the inside of a touring caravan looks like and, of course, this is important, but you should ensure that you don't overlook the outside too. Take some time to look around the bodywork of the caravan and check for things such as dents, you may also want to check that things like the caravan's awning channel aren't damaged too. Really, you're just looking for signs of excessive wear.
DON'T be afraid to ask lots of questions
The majority of people who are buying a used caravan won't be an expert and, for this reason, you should use the knowledge of the experts at the dealership to your advantage. Never be afraid to ask questions about the different caravans you're interested in or to even ask for recommendations based on what you think you're looking for. Let the specialists help you make the best decision. 
Buying a used caravan
All in all, there is no denying that a caravan is a brilliant investment and one that you will make good use of. If you're interested in buying a used caravan rather than something that's brand new, hopefully, the information above will be beneficial to you and you can ensure that you're making the right choice when choosing between the many different makes, models and layouts available on the second-hand market nowadays. 
When it comes to buying a used caravan, be sure to visit the Bicester Caravans website. We are a well-established caravan dealership and we have a huge range of both new and used caravans for you to choose from. No matter what your individual needs may be, from size to budget, it is likely that we will have the perfect caravan for you. Being caravanners ourselves, we will gladly answer any questions that you may have about caravan ownership too and we're happy to help in any way we're able to.