The Importance Of Professional Caravan Repairs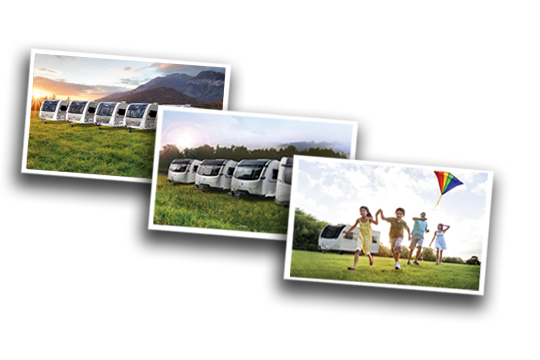 All caravan owners tend to be aware of just how important annual caravan servicing is, even though it isn't a legal requirement, and many are quite good at keeping up with preventative maintenance to ensure that their caravan is in a safe and roadworthy condition. However, when it comes to caravan repairs being needed, it isn't uncommon for some people to attempt to DIY the work, especially if it seems like a fairly straightforward repair.
Of course, there is rarely such a thing as a 'straightforward repair' when it comes to caravans and similarly to any other type of vehicle, DIY repairs can often cause more harm than good. It is always recommended that you turn to a team of professionals for caravan repairs, no matter how small they may seem, and it is undeniably beneficial to enlist the help of an experienced workshop. Below we have looked into the importance of professional caravan repairs.
Prevent repairs causing safety issues 
You should never take shortcuts when it comes to safety and simply put, there are some things that you won't be able to repair yourself, no matter how much DIY experience you may have. People often know a lot less than they think when it comes to caravan repairs and getting things wrong can actually be incredibly dangerous. Professional repairs aren't just about keeping your caravan safe on the road, they're about keeping your family safe inside it too. 
Avoid a small failure becoming a big issue
As touched on above, DIY repairs frequently do more harm than good and when you decide to try and fix a small problem with your caravan, there is a high chance that it will turn into a much bigger issue. You might not realise how much damage you've caused straight away either and you will increase the likelihood of breakdowns or replacement parts being required over time. By turning to a professional for caravan repairs, you won't have to worry at all in this regard. 
Ensure you're able to enjoy your caravan
Going away in your caravan should be relaxing and you should be focused on spending time with your family, not attempting to fix various problems caused by DIY repairs. Poor repair work frequently results in future holidays being cut short due to additional issues arising during your stay on a campsite too. Professional repairs can prevent your caravan from being stuck in a workshop for long periods of time and enable you to actually enjoy using it.
Save yourself a lot of money on repairs 
Understandably, DIY repairs can seem like a good idea if they're going to save you hundreds of pounds but more often than not, they actually end up being more expensive in the long run. Simply paying for a professional to carry out any required caravan repairs will prevent you from having to continually spend money trying to fix the same problems over and over again. It will also be a lot cheaper than paying for replacement parts or even a whole new caravan too. 
Maintain the resale value of your caravan
Should you want to sell your caravan in the future or upgrade to a newer model, how well you looked after the caravan will affect its resale value. Many potential buyers will want to look at the documentation you have for servicing and repairs, and if they find out you have carried out lots of DIY work on the caravan, this will be incredibly off-putting. You can expect your caravan to have a much lower trade-in value if repairs haven't been completed by a professional too. 
Getting professional caravan repairs in Milton Keynes
There really is no denying that whilst it may be tempting to carry out some DIY repair work on your caravan, you're always best off turning to professionals for assistance. Whether you have a small two-berth touring caravan or a big twin axle touring caravan and no matter what type of caravan repairs you need, you can trust that you will thank yourself in the long run for reaching out to a team of experts for the required work. 
Should you require any caravan repairs in Milton Keynes, please contact us here at Bicester Caravan & Leisure. We pride ourselves on providing caravan owners with a fast, efficient and reliable repair service and you can have complete peace of mind when you turn to us for assistance with your caravan. Our workshop is part of the Approved Workshop Scheme and handles annual services, internal inspections, valets, paintwork and body repairs on a range of caravans and motorhomes, so whatever work you require, we will be able to assist you.