Things To Consider When Buying A Towing Caravan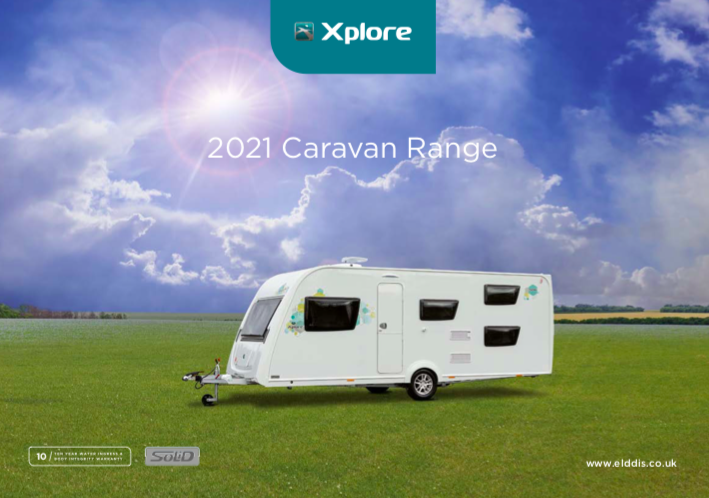 With the increase of 'staycation' holidays this year, it is becoming more popular than ever before to purchase a caravan and many who would usually jet off on an aeroplane holiday are now considering investing in a towing caravan that they can take around the UK, and beyond. It goes without saying that there are a number of benefits to purchasing a caravan of this kind and they are undeniably a brilliant investment to make.
If you have never owned a caravan before, it is fair to say that the market can be quite overwhelming and the incredibly vast range of different towing caravans for sale can be difficult to navigate. Thankfully, there are a few different things that can help you to narrow down the market and ensure that you're purchasing the best possible caravan for you and your family to enjoy. So, when you're looking at towing caravans for sale, be sure to consider the following; 
Do you want to buy a new or used caravan?
This is always a good place to start when you're looking at caravans. Nowadays, the second-hand market is just as vast as the new market and there are a number of different makes and models to choose from. Take some time to look at the pros and cons of both new and used caravans and decide which would be best for you. 
What 'berth' are you looking for?
Simply put, 'berth' means sleeping spaces, so a four-berth touring caravan will have four beds. Knowing how many berths you need is a really quick way to narrow down the market and it will help you to ensure that you're looking at the right-sized caravan. So, think about how many people will be needing to sleep in the caravan when you take it on holiday. 
Do you have a preferred layout?
Now you know how many berths you need, you can also start looking at the caravan layout too. You should consider the placement of different things, such as the bathroom and kitchen area, these will differ from model to model. It is also important to think about whether you'd like a fixed bed too, this is often something that people specifically look for. 
Would a single or double axle be best?
You will also have to choose between single or double axle caravans and in short; a single axle caravan only has one axle and therefore two wheels, whereas a twin/double axle has four wheels. You may find that the car you drive dictates whether or not you can have a double axle, but this is worth looking into this further before you rule out one of these two options. 
Are you interested in one particular manufacturer?
There are many different manufacturers to choose from when buying a towing caravan, from Elddis and Buccaneer to Coachman and Swift. It is always worth looking into these individual manufacturers in more detail and reading reviews from those who currently own caravans. If you're then interested in one particular manufacturer, this will then narrow down your options. 
How important is the interior design?
You will notice that when you're browsing the different towing caravans for sale, the interior designs will differ quite dramatically. Things like the cushion colour, curtain pattern, kitchen worktop style and cupboard door design, will all change from caravan to caravan. Think about how important the overall interior design is to you and what your preferences are. 
Browsing the different towing caravans for sale 
Hopefully, by taking the time to think about everything mentioned above, you can ensure that you know exactly what you're looking for in a towing caravan. Once you have a clearer idea in this regard, you can then begin to narrow down the vast market and ensure that you go on to purchase the best possible towing caravan for you and your family. You will then be able to enjoy everything that being a caravan owner has to offer. 
Whether you decide to buy a used or new caravan, be sure to visit the Bicester Caravan & Leisure website when searching for the perfect towing caravan. We have a brilliant range of caravans to choose from and we are proud to be dealers of some of the most-loved manufactures. With layouts and budgets to suit everyone, you will be spoilt for choice when browsing our site. Should you require any assistance when choosing your first caravan, our team will gladly help. As caravanners ourselves, we know first hand what it's like to buy a caravan, so you will be in the best hands.