Top Tips For Caravanning In The Summer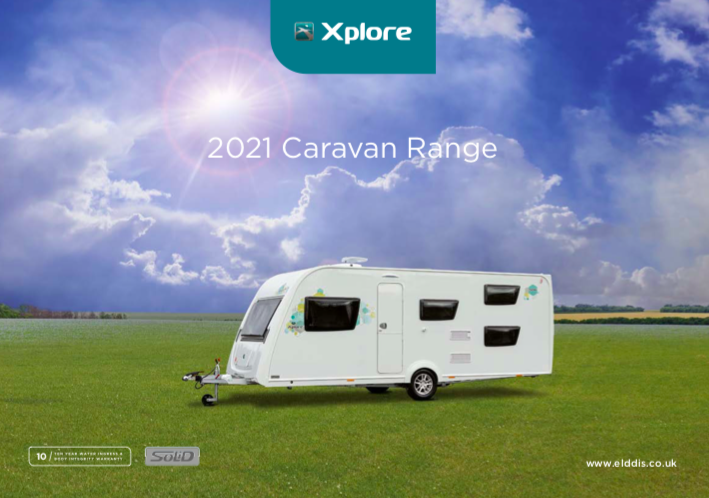 The days are getting lighter and longer, and the weather is finally starting to get warmer, which can only mean one thing; summer is just around the corner. After what felt like a long, cold and miserable winter, many families are really looking forward to some much-needed weekends away and holidays together throughout the warmer months, and many are eager to make the most of the sunshine this year. 
With staycations becoming popular and many families planning to stay in the UK for their holidays this year, it is no surprise that there has been an increase in interest in leisure vehicles and lots of people are wanting to invest in a caravan in time for summer. Campsites are predicted to be busier than ever before this year, so if you're planning on caravanning for this first time in June, July or August, below are some of our top tips for new caravan owners at this time of year. 
Look for smaller campsites 
When you stay in a caravan, you will have all of the facilities you need, from a kitchen to a shower, onboard. This means you don't necessarily have to book big campsites with lots of shared facilities, which tend to be the most expensive and the busiest types of campsites during the summer months. So, do some research to see if there are any smaller campsites that are still in desirable destinations that you stay at instead. 
Double-check arrival and departure times
You will likely find that caravan sites have different arrival and departure times, and it is always worthwhile bearing these in mind when you're choosing where to stay. During the height of summer, the last thing you want to be doing is setting up and packing away in the heat of the midday sun, so try to find places with earlier arrival times and later departure times. Look for ways you can make setting up and packing away more convenient for yourself too. 
Set off early to avoid the traffic 
The traffic can be awful in the summer months, so try to set off early when you're going away for the weekend. If you're able to, pack your caravan the night before or at least get everything prepared, you can then get up early and go in an attempt to beat the worst of the traffic. This is particularly important if you're camping in a busy tourist or beach destination. You will then have less time in the car and more time enjoying the sun on the campsite.
Put up a caravan awning or canopy 
It isn't uncommon for people who are new to caravanning to think that they only need an awning or canopy when it is cold and raining, but this isn't the case. Not only can an awning provide you with somewhere to store things, like bodyboards or hiking boots, whilst you're on holiday, but it can also give you some welcome shade when you're not out and about. You don't necessarily need a big awning or canopy, but you will thank yourself for putting one up. 
Invest in a portable solar panel
Not all campsites that you visit will have electric hook-up, especially if you choose to stay at smaller sites, so you should purchase a solar panel for your caravan to prevent any worry in relation to getting a flat battery. During the summer months, a simple folding solar panel will be enough to keep your leisure battery topped up and to ensure you have enough power for your devices during your holiday, especially if you're using extra things like fans. 
Finding reliable caravan dealers in the Midlands 
There is no denying that you can have an amazing time in a touring caravan with your family and friends this summer, and there is no better time to invest in a leisure vehicle if you don't already have one. If you're going to be caravanning for the first time this summer, hopefully, the tips above will be beneficial and you can use them to ensure that you're making the most of your caravan in the warmer months this year. 
If you're searching for a caravan dealer in the Midlands that you can turn to when you're wanting to invest in a caravan this year, be sure to visit us at Bicester Caravan & Leisure. We have a number of both new and quality used caravans available to purchase and no matter what berth or layout you're looking for, it is highly likely that we will have something for you. We also have a brilliant accessory shop on-site where you can pick up all of the essentials you're going to need for your first caravanning holiday this summer. So, there really is no better caravan dealer in the Midlands to turn to.