UK Caravan Parks: Highlighting Your Best Options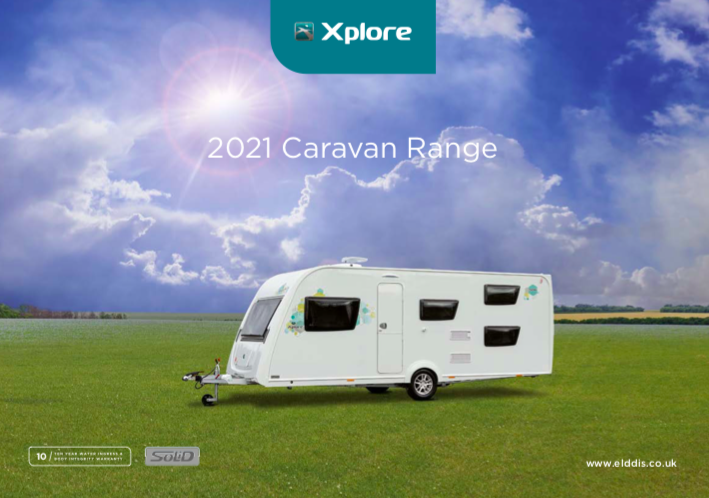 Over the past few months, the restrictions that have been imposed in relation to the coronavirus pandemic have slowly-but-surely been repealed, to the point where it is now possible to begin contemplating planning a summer holiday. With so many options available to you, particularly if you own a caravan, it is understandable that you are finding it difficult to make a decision in this regard. Here to provide you with a comprehensive breakdown regarding the most-popular UK caravan parks, are the Bicester Caravans experts.

Ilfracombe Holiday Park

Nestled in the wonderful location that is North Devon, the Ilfracombe Holiday Park is certainly deserving to be at the top of your list of potential UK holiday destinations. Before we proceed any further, we should note that this is an option that is primarily-targeted at those with young families. The reason for this is that there are amusements galore here. The arcades, for instance, are full-to-bursting with classic games that can give your children the opportunity to win stuffed animals, as well as other toys that will remind them of their stay.

Tattershall Lakes

In case you didn't already know, the Midlands is routinely being praised for being home to some of the finest natural views in the country. If you are someone that loves the great outdoors, and want to enjoy a getaway in the heart of nature, you will undoubtedly fall in love with Tattershall Lakes. With beautiful, uninterrupted countryside views in each direction, you can be rest-assured that you will settle in at this campsite in no-time.

Sandy Balls Holiday Village

If you were to start making your way as far south as it is possible to go within the UK, you would eventually stumble across the wonderful resort that is Sandy Balls Holiday Village. Here, it does not matter if you want to reconnect with your partner over a long-overdue romantic holiday, or you think that the time has come to treat your children to a fun-filled trip. This is a site that has everything that you could possibly want, with fantastic food and exciting activities incredibly easy to come-by. After a week here, we guarantee that you won't want to rush home in a hurry.

Golden Sands Rhyl

Should you be prepared to venture a little-outside of your comfort zone, without fully leaving familiar surroundings, the solution is rather simple – book yourself a slot at Golden Sands Rhyl. Based in Wales, there are excursions aplenty that you can take from here, with one of particular note being a drive to the Snowdonia National Park. With various walks available, you won't have to worry about being bored during your time away. Not only this, but at the end of each day, it will not take long to discover a restaurant that serves incredible cuisine that will tantalise your taste-buds.

Bicester Caravans – Here To Help

Do you feel as if this is the right moment to start browsing through touring caravans for sale, but are unsure as to which retailer you should turn-to for assistance? Rather than simply utilise Auto Trader, would you prefer to do-business with an independent firm that has your best interests at heart? If you believe that you fall into either of the aforementioned categories, we recommend that you send an email to sales@bicestervaravanandleisure.co.uk. Here at Bicester Caravans, we have built-up a reputation for supplying top-tier motorhomes at affordable prices. Having amassed years of experience, we would love to have the opportunity to help you, and we will be ready-and-waiting to field any questions that you might have regarding our services.