Why a Trailer Tent Could be the Ideal Choice for your Next Adventure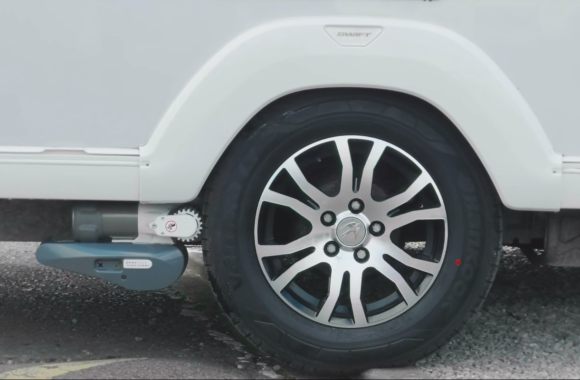 Sometimes you just want to get away for a few days but choosing your accommodation can be challenging. Why not take the time to consider the benefits of purchasing a little home away from home and embark on a new adventure? You won't have to worry about finding appropriate accommodation because you've already chosen this; you just need to find the ideal caravan site.  
As a result, caravans and motorhomes are proving to be popular choices. Some of our customers are a little worried about driving these vehicles. They can be difficult to handle if you don't have experience of driving large vehicles. If you find yourself wanting a slightly smaller home, then perhaps you should consider a trailer tent. 
Trailer tents are a great place to start in the world of mobile homes. Here at Bicester Caravans, we're committed to providing you with these quality vehicles. If you're unsure whether or not trailer tents are right for you, here are some of the features and benefits they can offer you.
What are Trailer Tents?
Trailer tents are a solution that combines the benefits of a caravan with the ease of transporting a trailer. A trailer tent has a trailer body with a lid that folds out to form the floor of a bigger platform. A combination of all the features of a tent and a caravan, this offers you a sleeping area and good insulation against the cold. 
It's also incredibly quick and easy for you to put up, so you're not left scrambling around with tent poles and pegs. While this might sound a little cramped, trailer tents are actually very spacious and provide you with ample protection from the elements. If you feel that you do need more space, then you might want to consider adding an awning to the trailer tent.
Breaking Down Some of the Benefits of Trailer Tents
Doesn't Require Additional Breaks
By law, you're required to put brakes on a trailer if it weighs more than 750kg. This means that you'll require to add the brakes and regularly maintain them, which can be time-consuming and expensive. However, while a caravan would require this extra maintenance, a trailer tent is much lighter than 750kg so there's no requirement for additional brakes.
Some Models are Pre-installed with Facilities
One of the reasons that caravans and motorhomes are so popular is that they are a home away from home, with all the facilities and amenities that you need. Fortunately, you don't have to give up this convenience when you're using a trailer tent because some come with a fully equipped kitchen unit. This is usually attached to the rear of the trailer so it's still accessible when the rest of the tent has been folded away. 
With these little added extras, you can make the most of your holiday because you'll have everything you'll need.
If a trailer tent sounds like the ideal solution for your first steps into caravaning, then feel free to get in touch with our team at Bicester Caravans today at 01869 242343. We can help you to find the ideal trailer tent, with all the amenities you need for a new adventure away.