Why the Coachman VIP is Taking the Caravan World By Storm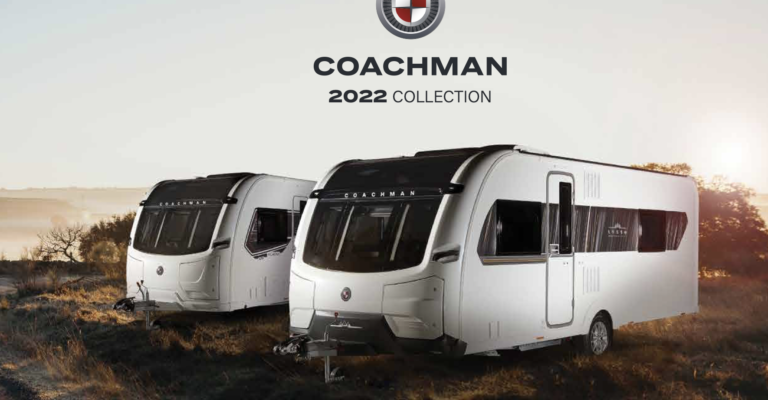 Finding the perfect caravan is never easy, particularly when you consider the vast nature of the market. Everywhere you look, you will find different brands pushing their own best-selling models, and point towards the exciting features that might pique your interest. Whilst this is all well-and-good, it does make your job as a consumer a little tricker. 
Namely, you may struggle to determine which model is well-suited to you and your requirements. Here at Bicester Caravans, we certainly have a few options that might catch your eye. One that we are particularly keen to shine a light on is the Coachman VIP – continue your reading down below to find out why this is making waves in the caravan world.


Aesthetically Immaculate
When talking about the Coachman VIP, it is impossible to discuss the advantages without pausing to praise the visuals that this caravan possesses. With a glance, you will be able to tell that the manufacturers spent a significant amount of time and effort fine-tuning each-and-every part of the chassis. The results, it is safe to say, are more than worth the investment. As soon as you attach this to the back of your vehicle, you will be left totally satisfied; of that, you can be certain. 


BBQ Connectivity
There may be some of you reading this that argue that BBQ connectivity points are not considered to be essential, as you can simply purchase a disposable unit – we strongly disagree with this. During your travels, it is entirely possible that you find yourself far-away from the closest shops. Therefore, this is an accessory that you will not want to do-without. For both entertainment and practical purposes, this is something of a must-have.


3 Year Warranty
At first, you may not think too-much about the need for a warranty; unfortunately, it is this line of thinking that will quickly start to cause you issues. Regardless of the proficiency of the manufacturer, there is always a chance that something could go wrong – this is even true with the likes of the Coachman VIP. Therefore, the fact that you can get a 3 year warranty with this exquisite model is certainly something that should give you food for thought. 


Sun Roof
Despite what you may have heard, the reality of the situation is that very few manufacturers, when attempting to build the perfect caravan, decide to include a sunroof. This is a terrible shame, especially when you think about the amount of time that you are planning on spending in the rear of your caravan. As such, when you step into the Coachman VIP, this will likely be a feature that immediately captures your attention. When the weather is nice and the sun is shining, this small add-on will make a world of difference.


A Word About Us
Have you been focussing all of your efforts into finding a Coachman caravan dealer that values attention to detail and customer service, but have so far been disappointed with the results? Are you trying to purchase a high-quality, weight-competitive caravan that can easily be taken up-and-down the country to serve as your holiday accommodation? 
If these scenarios sound familiar, there is no-need to go straight to the Coachman Caravan Company – Bicester Caravans is here to help. We possess models ranging from more than a decade old, to ones that were released this year. 
Furthermore, with both brand-new and pre-owned caravans available, it does not matter how big-or-small your budget is. To get started with us today, all that you need to do is call a member of our team directly on 01869 242343.