Why You Should Consider Opting for a Used Caravan?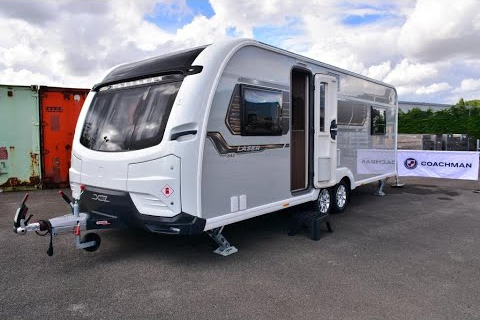 Are you currently in the market for a caravan, and are wondering if you should opt for a used caravan over a new model? There are a wide range of benefits to opting for a used caravan – ranging from excellent, affordable prices to a wide range of caravan makes and models being available to you to choose from when making your decision.
Here at Bicester Caravan & Leisure, we want to explore some of the reasons why you should invest in a used caravan, and the wide range of benefits that they can offer you. We are a long-established family-run caravan dealership – passionate about providing our customers with leading caravan brands to give them the best mobile vehicles on the market.
We have a wide range of both used and new caravans for sale, from leading brands including Buccaneer, Xplore, Basecamp, Sprite, and Eldis at a variety of price points to suit every budget. Why not speak to one of our experts today for more information?
Affordable Prices
One of the many reasons to purchase a used caravan rather than opting for a new caravan is because they are available to buy at affordable prices – with price points to suit each and every budget. Purchasing a new caravan can be extremely costly, and put you far more out of budget than you would be when purchasing a used caravan.
Our used caravans are available at a wide range of prices to suit every budget, and you are able to choose between a newer or older model of used caravan to suit your price points exactly. You will be able to find an excellent, high-quality used caravan at a great price – whilst still receiving the features and benefits that a new caravan gives you.
Wide Range of Makes and Models To Choose From
You also have a wide range of options when purchasing a used caravan and there are a number of makes and models for you to choose from – allowing you to find the ideal caravan to meet your needs. When going away in a mobile vehicle you want it to be comfy, fully equipped, spacious and reliable, and you will be able to find a caravan to suit your exact requirements when looking at used caravans on the market. There are used caravans available from a wide variety of makes and models including leading manufacturers, so you can purchase a used caravan from a reputable manufacturer.
Great Value For Money
Used caravans offer you excellent value for money; from leading manufacturers, with great features and specifications, all for an affordable price. It is an excellent choice for those looking to buy their first caravan, whilst not wanting to spend a huge sum of money on their vehicle. Or if you only use your caravan once or a handful of times a year, a used model is a sensible option. You get everything that you would with a brand new model, but for a much more affordable price.
Used Caravans at Bicester Caravan & Leisure
These are just a few of the many reasons as to why you should buy a used caravan. We stock a wide range of used caravans – so you can enjoy all the pleasures of driving a comfortable, luxurious caravan at an affordable price. We have a large selection of used caravan models to choose from, from leading caravan brands including but not limited to; Buccaneer, Elddis, Xplore and we are sure to have a used caravan that will meet your needs exactly.
The Swift Challenger 645 2017 is a comfortable and spacious caravan with a berth of 4, perfect for taking the entire family away on your next trip. This caravan is equipped with everything that you could possibly need to enjoy a relaxing trip away – including an end washroom, a stereo system, a sun roof, mains electric, and much more.
Or if you're looking for a slightly newer, used caravan, the Elddis Avante 840 2021 – a 6 berth caravan that also comes with an all wheel drive motor mover. This is a comfortable and spacious caravan that also includes everything you need for the perfect getaway including a fridge, sun roof, luxurious shower, a microwave and much more ensuring that you have the most relaxing trip away.
We have a number of used caravans to browse through via our website with models available to suit each and every customer, and their budgets. If you would like further information on our used caravans, please contact our team today. 
Contact Our Team Today
We hope that this informative post has taught you more about why you should purchase a used caravan, and our range of used caravans for sale at Bicester Caravan & Leisure. If you'd like further information on our used caravans, please contact our team today. We welcome you to give us a call on 01869 242 343, or send us an email directly to sales@bicestercaravanandleisure.co.uk. Please don't hesitate to contact us, our friendly expert team are always happy to help and provide you with any further information that you may need.