Why You Should Upgrade Your Tent To A Touring Caravan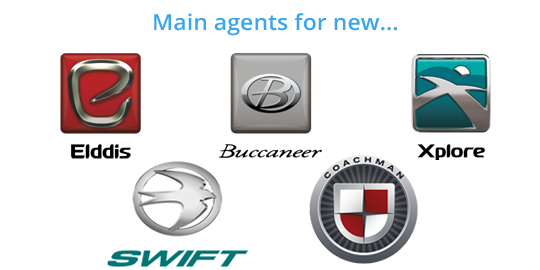 It isn't uncommon for people to purchase a small tent when they're interested in going camping for the first time. You can pick up a tent in the vast majority of outdoor stores these days and they really aren't hard to get hold of, not to mention that they are incredibly affordable too. There is no denying that a tent is a great way to test the waters and see if you enjoy camping before investing in a touring caravan. 
If you have loved exploring different parts of the UK, and beyond, in a tent so far and you're currently contemplating whether it worth spending a few thousand pounds on a caravan or not, keep reading today. Below we have looked into some of the biggest advantages to upgrading your tent to a caravan, even if you were to opt for a second hand touring caravan to bring down the upfront cost of doing so. 
You won't need a toilet tent anymore 
Arguably, one of the best things about upgrading to a caravan is that you won't have to use a portable camping toilet and a toilet tent whenever there isn't a facilities block on a campsite anymore. Inside your caravan, you will have your own private bathroom and you will no longer have to worry about things like going outside in the middle of the night when you need the toilet or remembering to take a toilet roll with you to a facilities block. 
On-site shower facilities won't be essential 
In your caravan's bathroom, you will also have your own shower cubical or wet room too, so you won't have to use communal facility blocks on campsites at all anymore if you don't want to. Of course, this also opens up your options when it comes to booking campsites as you won't need to find somewhere that provides you with everything that your tent is missing. Day-to-day living is just so much easier when you're staying in a caravan. 
You will have more options for cooking 
Even though you can cook your own food on a portable gas stove when you're staying in a tent, they aren't always convenient to use. Thankfully, when you have a caravan, you will also have a fully-equipped kitchen too and not only will you have a 2 or 4 ring gas hob that you can use, you will also have a gas oven as well, so you can cook whatever you'd like with ease. Not to mention that you will have a fridge/freezer and a kitchen sink with running water too. 
Bad weather won't put you off going away 
Sometimes, when bad weather is forecast, you will be put off going on your camping trip as setting up a tent in the wind and rain definitely isn't fun. When you have a caravan, it doesn't matter what the weather is like, you can still go camping and you won't have to worry about getting a wet sleeping bag or things blowing away. Of course, you will also have heating in a touring caravan too, so you can camp in the snow if you really wanted to. 
Your belongings will always be safe 
This is another huge advantage to upgrading to a caravan and you will no longer have to keep all of your valuables in your car because you can't lock them away in your tent. You can trust that anything you leave in your caravan when you're out and about exploring will be safe and you won't need to worry at all in this regard. Lots of caravans even have alarm systems too, so if someone even attempts to break in, they will be caught by others on the campsite. 
Purchasing a second hand touring caravan 
There really is no denying that whilst a tent is a brilliant way to explore the great outdoors, there are so many benefits to upgrading to a touring caravan and you can guarantee that this is one investment you wouldn't regret making. When you have used a caravan once, you will likely wonder how you ever coped in a tent too and there really is no going back once you've experienced the added luxury that comes with a caravan. 
If you'd like to take a look at some second hand touring caravans before making up your mind, come and see us here at Bicester Caravan & Leisure. We are a family-owned caravan dealership and we have an impressive range of touring caravans for sale. We are very passionate about caravans and being caravanners ourselves we know first hand what it is like to buy a caravan, so we will gladly provide you with any assistance you require when doing so. You can take a quick look at the current second hand touring caravans we have over on our website or you can pop down to see us at Windmill Nurseries.